The Micah House – Your Safe Place For Recovery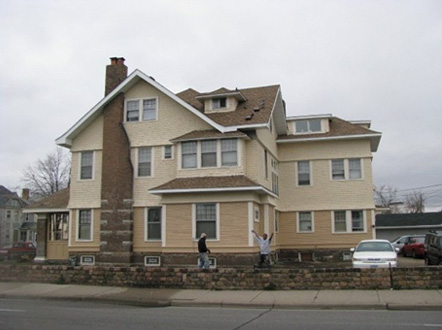 Inpatient
The Adult Residential Living Halfway House is the crucial step for the recovery from substance addiction.
The goal is to promote change from the inside out. The Micah House and our staff play a major role in the recovery process.
Many times, a recovering addict or alcoholic will be discharged from rehab after completing treatment, which places them back in the presences of old friends and a negative environment. When put back in the same environment of negativity and people, places and things that can trigger destructive behaviors, recovering individuals face the risk of using drugs or alcohol again. Early sobriety is an extremely vulnerable time that is filled with temptations that can be powerful and extremely overwhelming.
Alcoholics and Addicts who choose to return back to their old lifestyle right after treatment are at a much greater risk of relapsing than those who choose to live in a sober living halfway house.  Spending more quality time recovering by living in a halfway house gives recovering individuals the opportunity to adjust to sobriety and receive the extra support needed to continue growing in recovery.
Halfway houses are often thought of as the framework that is built upon the foundation laid in rehab and/or treatment. Thought to be an extension of alcohol and drug treatment, halfway houses are often instrumental and a part of the aftercare plan to allow for extra support and guidance that assists recovering individuals as they transition from treatment to an independent with a healthy life style.

Reach out to a compassionate expert for free today.